A Facebook contest is a GREAT way to build your audience and drive traffic to your fan page. They're also a fantastic way to build your email list while also keeping your Facebook fans engaged with your brand.
This article takes a look at 13 killer Facebook contest ideas you can use to experience these benefits for yourself!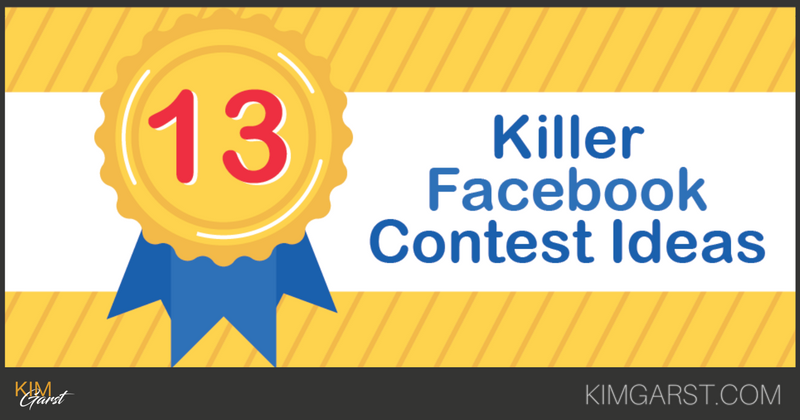 Please note: Facebook changes their content rules and guidelines periodically, so be sure to check out their page guidelines before running any contest.  As of the writing of this post, promotions that are currently prohibited include:
Asking fans to tag themselves as part of the contest
Asking fans to tag their friends
Asking fans to share the contest on their timeline in order to enter
Asking fans to like your page as a requirement of the contest (known as "like gating")
Additionally, all contests, even the social ones, should have stated rules and specifically, they should always share how they are drawing the winner.
13 Killer Facebook Contest Ideas
The first three ideas below are more like vehicles for your contest – they give you a basic strategy you can use to run your contest. The remaining 10 ideas will give you specific contest-types that work well in terms of garnering likes and entries.
1. Like POST to Win Facebook Contest
These are such simple contests to implement, yet so effective. Simply create a post and ask your fans to like it. Winners are then chosen randomly from all those who entered.
The downside to this type of contest is that your post often won't receive a ton of traction (reach). To avoid this problem, you may want to combine this strategy with one of the next two strategies below.
2. COMMENT to Win Facebook Contest
Comment to win – as with like to win – is quick and easy to implement. However, since Facebook's algorithms give more weight to comments than to likes, using this strategy will likely get your post more traction.
You can ask people to write a random comment, answer a question, or even just type in a symbol – it doesn't really matter what the entry consists of.
3. POST TO PAGE to Win Contest
Want your fans to post something in order to win? Ask them to submit their entries by posting a comment, picture or video on your page's timeline.
4. Caption This Facebook Contest
Caption contests are great as they allow your fans to show a little personality. And an added bonus is that other entrants will actually enjoy reading through the entries!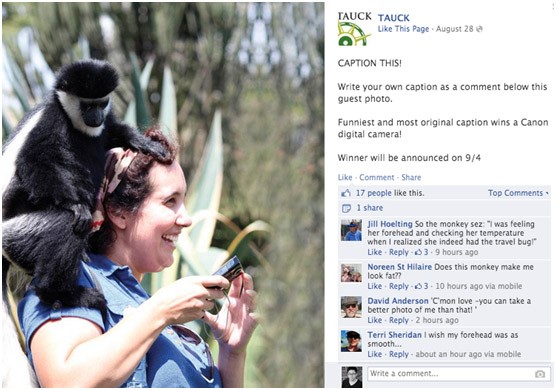 5. "Help us come up with an idea" Facebook Contest
These are great because they not only help you solve a problem or come up with new and creative ideas, but they get people engaged with and invested in your brand.
You can ask for help with naming a product, coming up with new product ideas, or ask for help with a particular strategy. Best idea wins!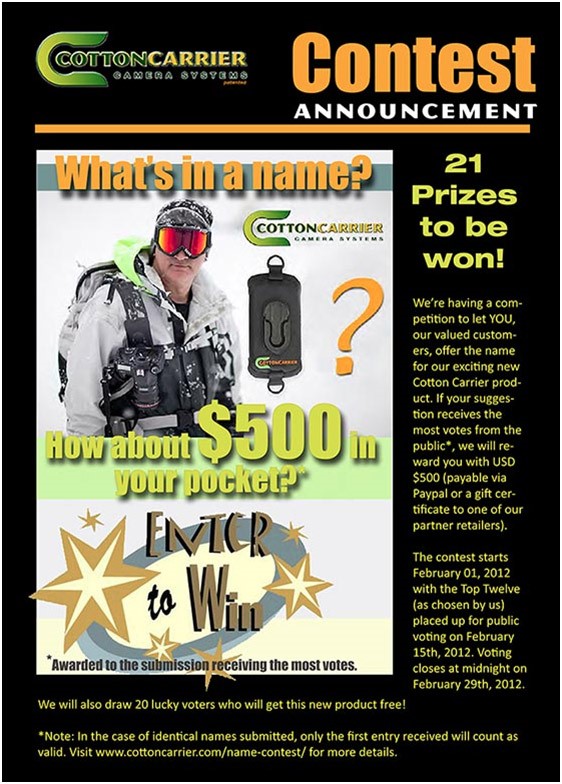 6. Fill in the Blank Facebook Contest
What I like about fill in the blank contests is that they really get people thinking. Your contest can consist of a sentence or paragraph, whichever you prefer. Then just ask your fans to add their own unique perspective by – obviously – filling in the blank.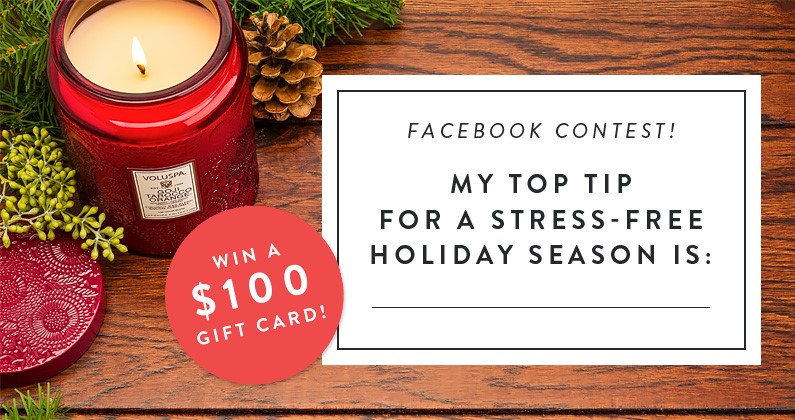 Contest run by The Gift Exchange
7. Multiple choice Facebook Contest
This is a simple idea that's low effort, both for you and for your entrants. Simply ask a question, give fans a few answers to choose from, and then select your winner from among the entrants.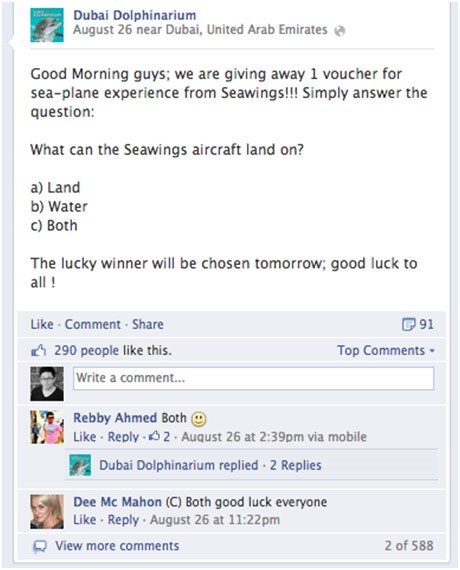 8. Fan of the Week Facebook Contest
Skittles has devised an ingenious way to run a contest without having to give anything away. Does it get any better than that?
Each week they ask for entries into their BFF contest: Best Fan Forever (well…for this week only!). Entrants are asked to send in a photo of themselves with a bag of Skittles – that's it! One winner is chosen each week, and their photo is posted on the Skittles Facebook page.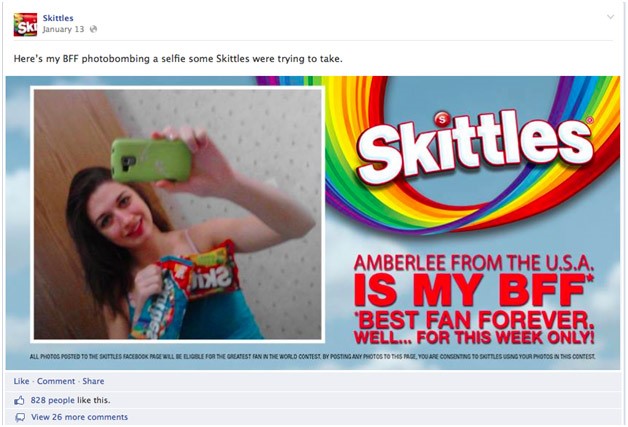 9. A Video Facebook Contest
Creating a video contest can be a little tricky, but there are some great tools out there that can automate the entire process.
For instance, Wishpond (pictured below) will let you get your contest set up within minutes. You can specify the colors and branding of your contest, as well as the fields and question formats you want to use.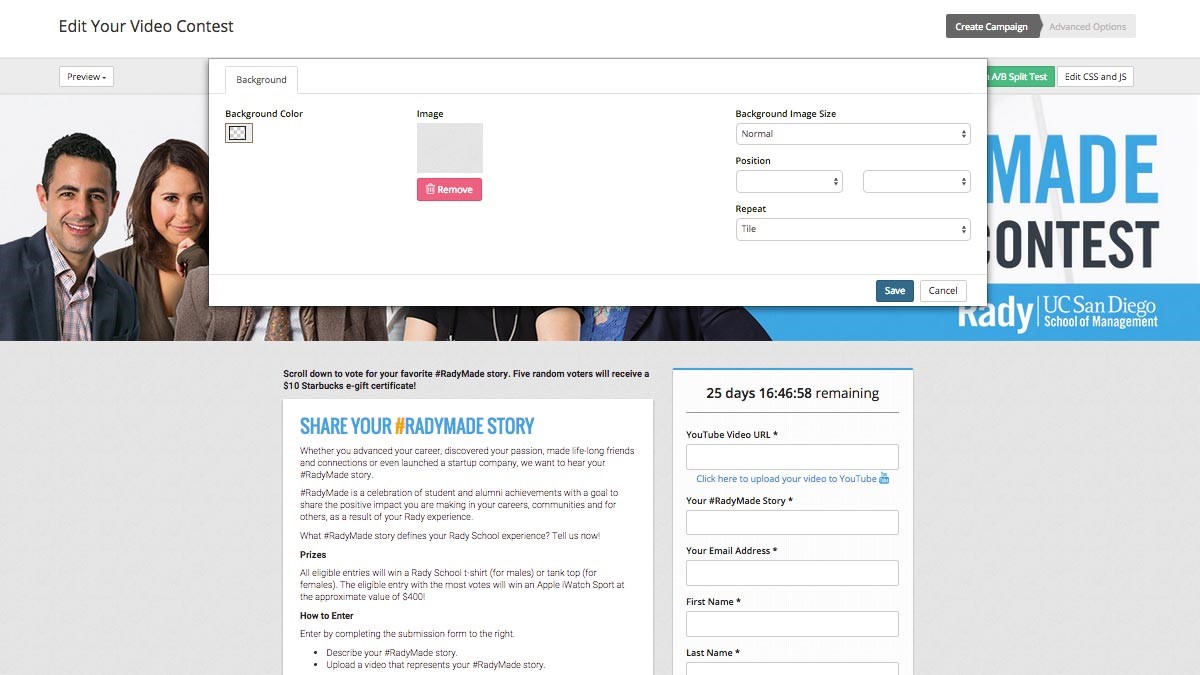 Save
Other great features of a tool like Wishpond:
Add a Facebook like button to your contest to increase page likes
Get real-time analytics so you know exactly how your contest is performing
Embed the contest on your website so you get even more exposure and entries
10. Vote for your Favorite Photo Facebook Contest
Ask for photo submissions, and then ask your fans to vote for their favorite. The best part of this strategy is that people tend to ask family and friends to vote for their photo…which can indirectly lead to extra likes for your page.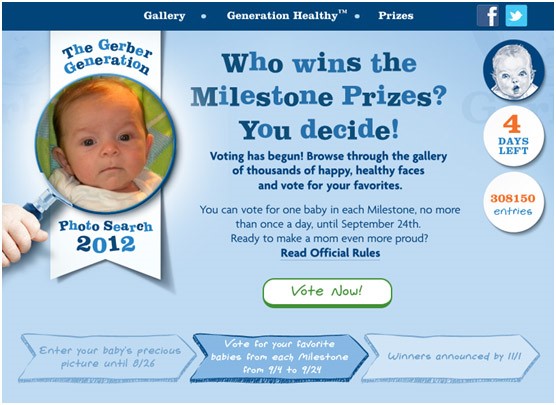 11. A Facebook Live Contest
If you follow me on Facebook, you know how much I LOVE Facebook Live! What you may not know is that Facebook Lives are great for hosting (or promoting) contests and giveaways.
Scrapbook.com uses this strategy to generate buzz about their contests. Here's what they do: they announce the contest in the description of their Facebook Live, and mention it at the beginning of the broadcast. Viewers must stay tuned to the end to find out how to enter!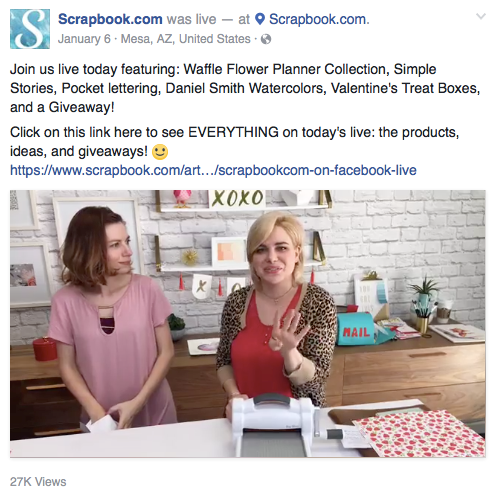 12. An Instant Contest
The Contests for Pages app allows you to quickly create and publish an instant contest – a contest that only requires participants to click one button to enter. The app is able to then pull in the contestant's name, email and profile link automatically through Facebook, so no extra work is required on your part.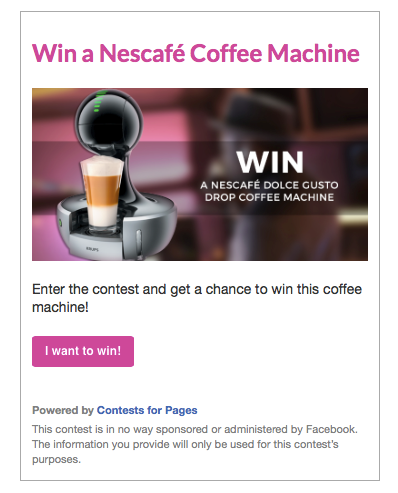 13. Q&A Facebook Contest
This is another one that's super easy to implement. Simply ask your fans a question and the correct (or the best) answer wins!

There are so many creative ways you can utilize contests for driving traffic and engagement on (and to) your Facebook page. These ideas are only the tip of iceberg!
Let your creativity run wild – you are only limited by your imagination.
What are some great Facebook contest ideas you've seen? Do you regularly run your own contests on Facebook?
Comment below