1. Was Studying To Be A Pediatric Nurse
Sunny Leone was actually studying to be a pediatric nurse before joining the Adult Industry. She joined this industry at the age of 19 after her introduction to Jay Allen, a photographer for Penthouse magazine.
2. Sunny Leone Is Not Her Original Name
Yes, their industry needed a sexy foreign name to brand her well. Sunny Leone's original name is Karenjit Kaur Vohra.
3. She Was Supposed To Do A Cameo In Kalyug
Director Mohit Suri approached Sunny Leone for an important role in his movie "Kalyug", but he was not happy with her $1 Million fee demand. Then later he casted Deepal Shaw for that role. Kalyug (2005) is a Bollywood action drama thriller film based on the pornographic film industry.
4. Her First Real Job Was At A German Bakery
Her first real job was at a mom and pop German bakery, when she was 15 years old. On her interview at XRentDVD she said, "I worked at a mom and pop German bakery. I ate everything there. Of course at age 15 you can eat everything."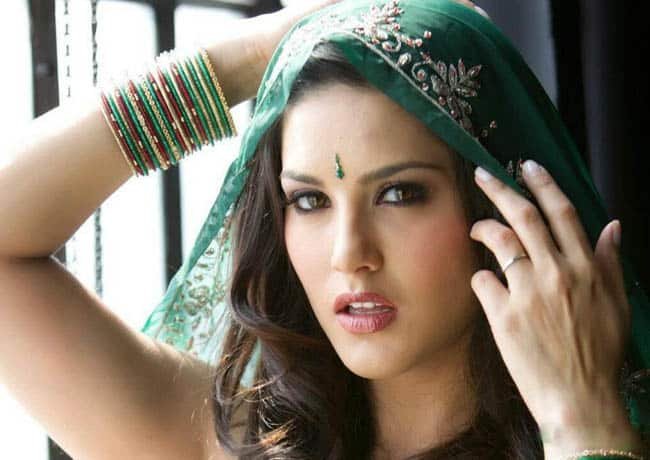 5. "Leone" Was Picked By Former Owner Of Penthouse Magazine
She needed a fake name to start her career as a porn star, and since Sunny is her real name (sort of nick name) it was easy for the birth of "Sunny Leone". Leone was picked by Bob Guccione, former owner of Penthouse magazine.
6. Her First Movie Released Was Titled Sunny
Not everyone gets a chance to act in a movie which has their name in the title. Her first movie released was titled Sunny and it was released in December 2005.
7. She Has Her Own Studio Called Sun Lust Pictures
Sunny Leone started to go behind the scenes and launched her own studio called "Sun Lust Pictures", thus making her into a typical business woman. Sun Lust Pictures Inc. was founded in 2008 as a partnership between Sunny Leone and Daniel Weber (her husband). They also partnered with Vivid for worldwide distribution, thus reaching masses.
8. First Officially Sanctioned iPhone Application Featuring A Porn Star
Not everyone takes their business to next level with the help of mobiles. In September 2009, she launched her very own iPhone application consisting of a collection of non-nude photos, some videos and a porn star-penned blog. It was in fact approved by Apple and available on iTunes for download. It was probably the first officially sanctioned application featuring a porn star. But unfortunately by February 2010, the app had been removed by Apple from the store.
9. Aamir Khan Is Her Favorite Bollywood Actor
In an interview, she said "Aamir Khan – he has been my favorite since I was a little girl….The movie "Dill" I think it was called."
10. Tamil Film Debut In "Vadacurry"
Sunny Leone confirmed that she would make her Tamil film debut in Vadacurry in which she would dance for one song. Vadacurry is an upcoming Indian Tamil comedy-thriller film written and directed by debutant Saravana Rajan, a former associate of Venkat Prabhu.
---
That's all for now. We'll update this post as soon as we get some more interesting facts. We'll also be reviewing Ragini MMS 2 tomorrow, don't forget to check it out.
Comment below